---
Published 19th January 2017
---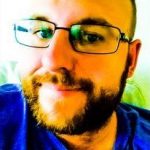 By
Drew
, Member
---
So I've lost 4lbs since last week – which I'm pretty pleased with.
I didn't plan for this to be a complete crash diet thing and lose 7/8lbs a week for a month, because there's no way I'd be able to maintain that. I'd probably find that the weight loss would eventually slow down and plateau, just to ultimately gain the weight back again due to me being miserable with it.
Weight last week: 18st 2
Weight this week: 17st 12
Anyway, I'm sure it's pretty unhealthy to lose too much weight too quickly – not that I know that for sure, it just seems that common sense would tell you that.
Fellow Newplex member JOPO recently posted an interesting article about a specific lower carb diet (that can be found here), along with his results.
My plan is to keep chipping away at it whilst keeping up my exercise routine and eating a lot better, though still allowing myself some crap food every now and again to keep myself sane.
Last week I ended up buying a fitness tracker watch so I can keep an eye on what I'm doing. So far I've found all the little stats on there really interesting and helpful, no doubt as my progress is being recorded I'll end up being in competition with myself for a little bit to burn more calories than the previous gym session.
The lower intensity cross training seems to be doing well so I've decided to stick with that. I have upped my time on there to 60 minutes though, as I felt 30 minutes was a little too easy.
While on the machine, I've been rewatching this past weekend's excellent WWE UK Championship Tournament – such a fun two shows, making the time just fly by. If anyone hasn't seen it yet, I strongly urge you to.
Next week I fancy trying to watch something different. I love binge watching box sets and a while back I revisited The Sopranos. It was such a great show and now I'm in the final season, things are heating up nicely – I'll watch h an episode per gym visit until I get to the end. I'm always on the lookout for new series to start watching so if you have any recommendations – old or new – that I may not have seen and will enjoy, please get in touch.
Resistance training wise, I'm still trying to figure it out. I've trained specific body parts and tried general full-body workouts but not really found my own program that suits me yet. I'm going to try to separate the workouts so I do the push exercises (chest, triceps, shoulders etc.) twice a week, the pull exercises (back, biceps etc.) twice a week, and train legs once a week in the middle. I feel that I'm not leaving too much time before I come back to them again this way.
I'll try this out and keep you all posted on my progress.