Discovering kettlebells...
PEXELS
---
Published 13th February 2017
---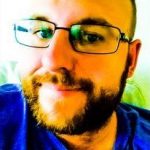 By
Drew
, Member
---
Apologies for the lack of a blog over the last fortnight – it's been a case of work, gym, illness, and being in a confused state as to what workout actually works best for me.
When I think I have a plan, I read something that completely (and sternly) contradicts it. That's the main problem; there is just so much information out there that you are bound to find pros and cons for absolutely everything. It's just about trying to find a workout session that works best for you.
I have signed up and am mid-way through a six week lifestyle course at my gym, which is about trying to get more understanding of diet and exercise. Some of the information and techniques I've learned are really good and hopefully will put me on the right path. I have lost 5.5lbs so far since starting this course – so that's definitely a good start!
I finally discovered kettlebell workouts. I had never done any of these before and I did my first workout last week. It was really good, I could really feel myself working hard to do it properly, and now I can see why some people swear by it. I am going to incorporate this into my workouts regularly – probably alternating between the elliptical trainer and more kettlebell workouts.
The downside to this workout for me was that for the following two days, I could barely move. My back was so stiff that I struggled to get up and sit down, simple things like putting my socks on were actually causing me loads of pain.
I wasn't sure if it was the case of DOMS (Delayed Onset Muscle Soreness) seeing as I hadn't done this exercise before, or whether it was poor technique from the kettlebell swings. My quads, hamstrings and glutes were also a bit sore too so I put it down to too much too soon and hopefully after regular exercises this won't happen again.
Diet wise, I've actually been learning about the importance of when to eat and trying to figure out my caloric intake and measuring that against my daily requirements. I'm not a particular fan of calorie counting, but I'll give it a go and see how it pans out.
I'm away with the family this week for half term, so my training is going to be limited (though I will try and stick to my diet) so I'm not expecting many results this week. Still, you've got to have a little break every now and then…
Thanks for reading, and I'll catch you next time.